Our Commitment to the
environment
---
At UDR we're doing our part to reduce the impact we have on climate change; through implementing energy-efficient measures. Environmental responsibility is core to our business and a critical part of creating sustainable communities. This is why we integrate our sustainability initiatives with our design, development, and operations activities.
Environmental Highlights
---
Named Smart Building Innovator of the Year by Logical Buildings for innovative technology solutions to better manage buildings' energy consumption.
Awarded the Silver Sustainable Living Innovation Award from the National Apartment Association for implementation of a water conservation project.
Obtained third-party assurance that our energy, GHG, and water data is accurate, reliable, and in compliance with standards set forth by the World Resource Institute / World Business Council for Sustainable Development Greenhouse Gas Protocol.
Installed Smart Building Technology that is expected to reduce common area HVAC energy consumption and expense by 10%-15%.
Reduced electric demand in 2019 by 4,241 KW through Demand Response programs resulting in over $200K in additional net operating income.
Issued a $300 million Green Bond, the net proceeds of which were used for eligible green projects.
Used 25 million gallons of reclaimed water for irrigation in 2019, thereby reducing our consumption of potable water.
Progress Towards Environmental Goals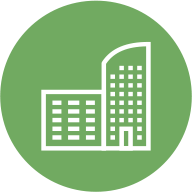 Smart Building Technology
Smart Building technology provides real time whole-building energy consumption and allows us to implement energy protocols to operate our buildings more efficiently. The technology consists of "smart" meters, sensors, thermostats, and other wireless equipment. In 2019, UDR's Corporate Services Team installed Smart Building technology at 15 properties in Los Angeles, Seattle, and Metro Washington D.C., which should reduce common area HVAC expenses at these properties by 10%-15% annually.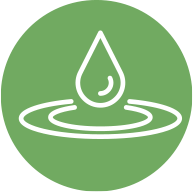 Resident Leak Detection
In 2019 we started a process to compile daily residential sub meter readings from over 24,000 homes in our portfolio. The goal is to notify our residents of potential leaks or excessive water usage within their homes.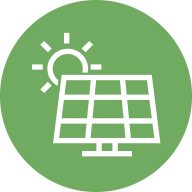 Solar
UDR installed rooftop solar on five communities in 2019 with annual generating capacity of 831,000 kWh. In 2020 we have targeted an additional six communities for installation which will generate 840,000 kWh of clean solar energy. Solar and battery storage potential will continue to be evaluated through our EMS process.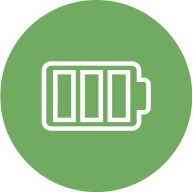 Demand Response
Demand response events are designed to lower energy consumption during peak energy usage times, thereby de-stressing the utility's electric grid. In 2019, UDR participated in 14 different Demand Response events which resulted in 4,241KW of demand reduction and generated $209K in additional net operating income (NOI).
Sustainable Communities
---
We embrace LEED or an equivalent green certification when possible for significant new developments, demonstrating the high aspiration we have to create innovative communities with minimal environmental impact. Since 2010, UDR has developed, including redevelopment, 21 communities that have obtained sustainability certifications.