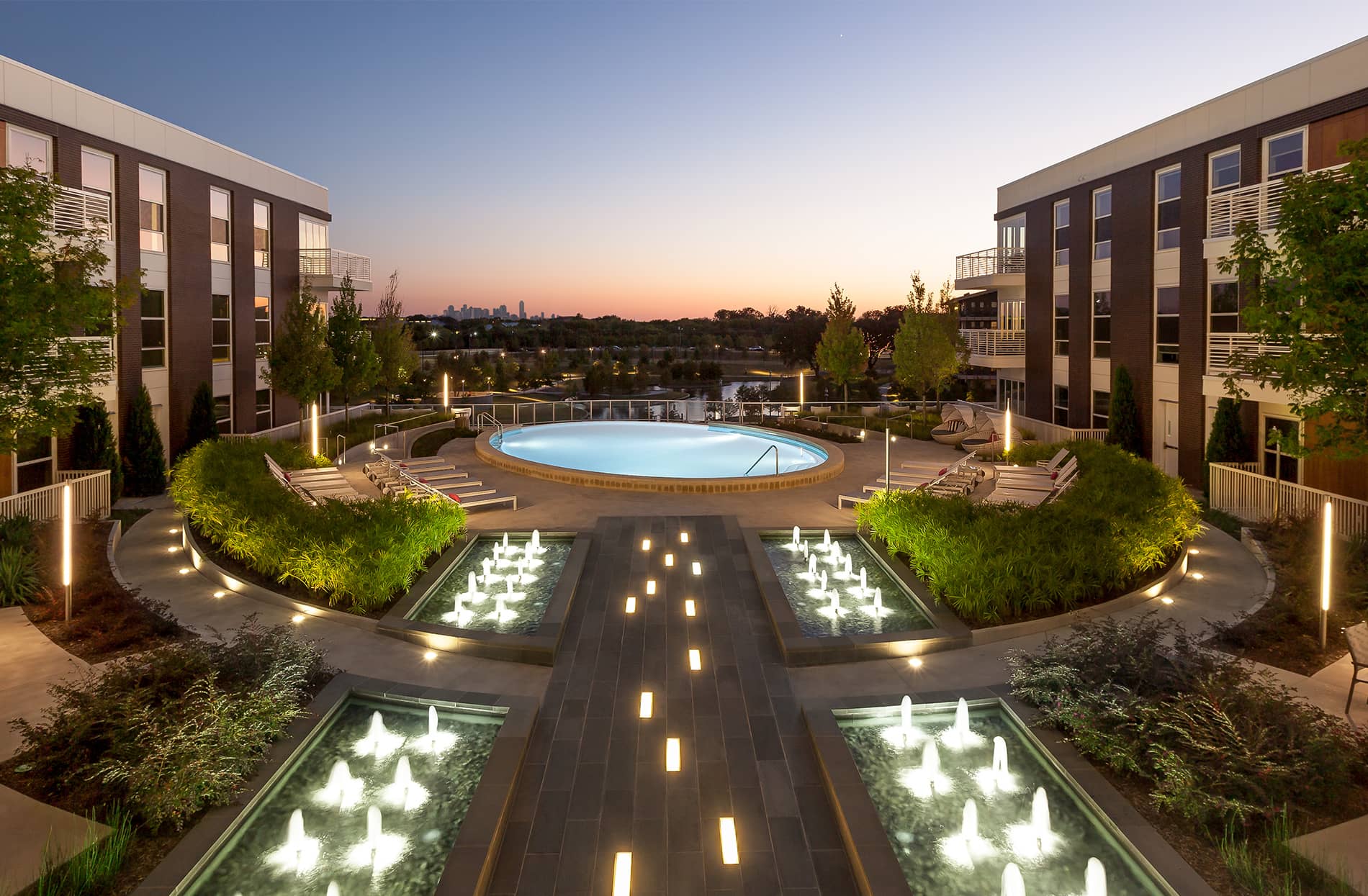 Our Green Apartment Living Initiatives
Our Commitment to Sustainable Apartment Living
UDR is committed to environmentally conscious development and operations of luxury apartment portfolios. Our green apartment living initiatives address these key areas:
Landscaping
Native and drought-tolerant vegetation, water retention, and preservation of mature trees and waterways. Stormwater or well water irrigation, where feasible. Smart irrigation controllers.
Indoor Air Quality
Low VOC paints, adhesives, and sealants.
Paperless
Reducing the use of paper through electronic processing of rent payments, service requests, and lease renewals. Converting to 100% online marketing and advertising, which minimizes paper waste.
CONSTANTLY GROWING OUR GREEN VALUES
Along with reducing the environmental impact of our communities, our green apartment living initiatives will enhance the quality of life for our residents, lower operating costs, and maximize value to our investors and shareholders. Our goal is to seek more than just financial performance by achieving something we refer to as ROV, a Return on Values. This concept brings UDR's corporate objectives full circle, delivering personal and professional fulfillment to associates and residents alike.
To accomplish this, UDR has created corporate Sustainability Guidelines that are being implemented throughout our portfolio of communities. Our original Concept of Smart Apartment Living is being expanded to offer opportunities for all residents to enjoy green living environments. The idea is to make it easy for them to contribute to sustainability without having to make a special effort; to create communities designed to make living and thinking green so easy and intuitive that it becomes second nature.
While the knowledge that what we are doing makes a measurable difference in saving energy, reducing costs and improving our communities is essential, it is particularly gratifying to see our residents get excited about embracing green initiatives. For many, it is the first time that they have been afforded a real opportunity to participate in efforts and programs that have previously been available only to homeowners.
Energy Reduction

ENERGY STAR® rated appliances, compact fluorescent lighting, ceiling fans, programmable thermostats, exterior lighting controls, and HVAC upgrades.

Water Conservation

High-performance faucets, showerheads, and toilets. Sub-metering and resident utility billing to lower usage and waste.

Recycling

UDR communities have made significant progress in their waste service levels through recycling, reducing the number of weekly trash pickups.
OUR COMMITMENT TO SUSTAINABLE NEW DEVELOPMENT & OPERATIONS
Each new development must complete a UDR Sustainability Scorecard to demonstrate compliance with the corporate guidelines. And many of our new developments are being constructed to Leadership in Energy & Environmental Design (LEED) specifications set forth by The United States Green Building Council.
Leadership in Energy & Environmental Design (LEED)
Currently, we are applying for LEED certification on all of our development projects ranging from Silver to the first ever Platinum rating for a multifamily project. Comprehensive measures are being taken to address critical areas, including site selection, energy consumption, water conservation, indoor air quality, pest management, and materials/waste recycling. Also, associates from both the operations and marketing sides go through an ongoing educational process. This assures that they fully understand and can communicate the advantages of sustainable practices to our current and prospective residents as well as vendors and stakeholders.
Redevelopment
UDR pursues green objectives through continually seeking to improve existing communities. Our comprehensive Asset Quality Program maintains and improves communities to enhance resident satisfaction while lower operating costs and increasing real value.
Our Operations
Our company efforts are not just centered on new construction and redevelopment. We are committed to reducing the environmental footprint of our existing communities by operating in a cost-effective, sustainable manner. This extends to the day-to-day operations of all UDR communities. It's a team approach that involves our management, associates, residents, and vendors every step of the way. At UDR, we view sustainability as a work in progress and are continually striving to refine our programs and increase our efforts to enhance the quality of life for our residents, associates, and the neighborhoods in which we operate. Through our Smart Apartment Living program, UDR is truly opening doors to the future.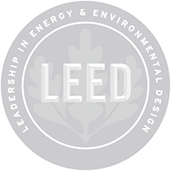 LEED buildings are designed to:
Lower operating costs & increase asset value.
Reduce waste sent to landfills.
Conserve energy and water.
Be healthier and safer for occupants.
Reduce harmful greenhouse gas emissions.
Learn more about LEED by visiting the U.S. Green Building Council website:
OUR COMMITMENT TO SUSTAINABLE WORKING ENVIRONMENTS
At UDR's offices across the country, associates are encouraged to find new ways to do business that represent our commitment to sustainability.
A Greener Working Environment
All offices use ENERGY STAR® printers and copiers and recycle their copier paper. Vendors are encouraged to submit their invoices electronically, which reduces paper and mailing costs. All purchasing for our communities is now done online, which streamlines tracking and payment and eliminates all paperwork and checks. By implementing these new processes into our everyday work, UDR is building a more sustainable corporate model of efficiency.
Highlights include:
Streamlined Office Processes
ENERGY STAR® Copiers & Printers
Electronic Paperwork &Invoices